The leadership at Algoriom boasts decades of experience in the software & technology space working in the finance, banking, insurance, healthcare, pharmaceuticals, and retail sectors. With a lifetime of experience working together, our founders have dedicated themselves towards excelling in their chosen fields, forging long-lasting professional relationships, mentoring teams and creating legacies.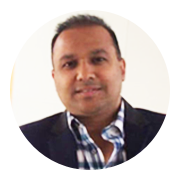 Founder
Kamlesh Ranka is an entrepreneurial, energetic & visionary founder and mentor who is known for his fearless and passionate approach to his work and for building a strong relationship and trust with clients and partners. For more than 20 years, he has worked with some of the premiere software institutions in the NYC Metro Area. Kamlesh possesses a Masters in MIS from Fairleigh Dickinson University, NJ and an Executive Leadership & Entrepreneur Management degree from the Harvard Business School.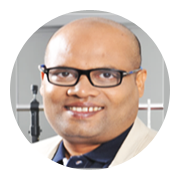 Team Advisor
Shivanandan Pare comes with 20 years of experience in consumer businesses, corporate strategy & investment banking, He has work for more than 13 conceptualising & running ecommerce ventures & consumer platforms. He has worn many hats at Aditya Birla group's fashion & lifestyle venture (ABFRL) including the set-up of one of the largest e-commerce fashion destinations, As head of the new Digital Business division, he drives their omnichannel and digital transformation efforts through analytics & data-driven strategies. He is an alumnus of Harvard Business School.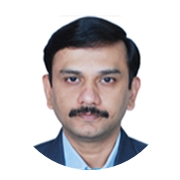 Team Advisor
Sujay Kulkarni is an entrepreneur with 23 years of experience in the field of Automation in the Electrical Transmission & Distribution sector. He is currently working as Director (Systems) & COO in Ashida & heading the IT and Operations division of the company. Under his leadership, the automation division has implemented more than 100 automation projects globally. Notably, he architected the central control system for the suburban stations on the Western Railways & Central Railway networks. He has an Engineering degree from Mumbai University and is an alumnus of Harvard Business School.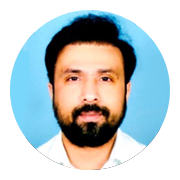 Co-Founder & Chief Technology Officer
Vivek, an engineering Graduate From Bangalore University has more than 15 year's experience in complex visual analytics and decision-support systems architecture & development. Before co-founding Algoriom, he led the design and development efforts on data-rich enterprise applications for various Fortune 500 companies, especially in the Pharmaceutical and Fintech domains.
Vivek leads Algoriom's technology and asset development strategy division. He also plays a leading role in assembling and mentoring our talented engineering team that includes a mix of highly skilled and experienced professionals with skill-sets varying between software development, analytics & data engineering, creative web developing, and data visualization design.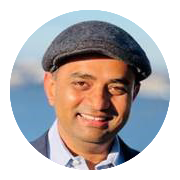 Chief Scientific Advisor
Mr. Vivek Verma is an Applied Research Scientist and an entrepreneur with over a decade of experience in data science, data engineering and machine learning applications for domains including healthcare, pharmaceuticals, sensors and semiconductors. He has successfully started and consulted for AI startups in NY, NJ and India. He is a subject matter expert and has spoken at many reputed data science conferences including Perceive2020, International Webinar series and is featured in an Amazon prime documentary on AI by Tech Talk Media. He is also an Instructor in data science and machine learning with Python and provides custom designed bootcamps in New York since 2018.